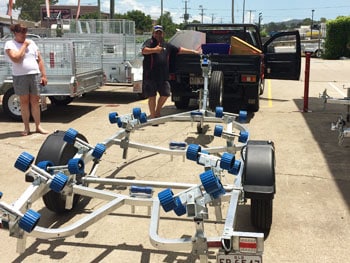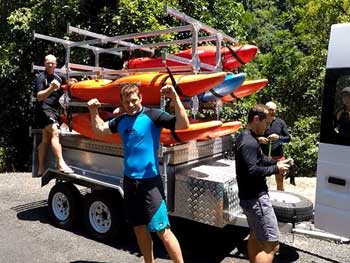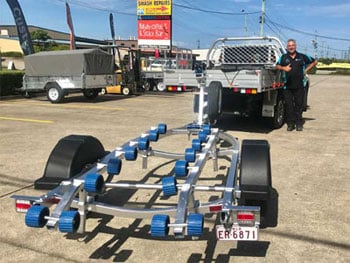 Tel : (04) 27 159 666
Email : [email protected]
Address :
1/120 South Pine Rd, Brendale, QLD 4500
(Next to TradeTools)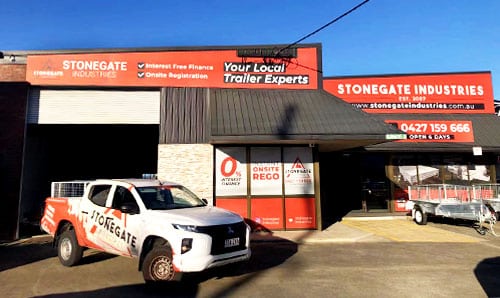 Tel : (04) 27 159 666
Email : [email protected]
Address :
1/120 South Pine Rd, Brendale, QLD 4500
(Next to TradeTools)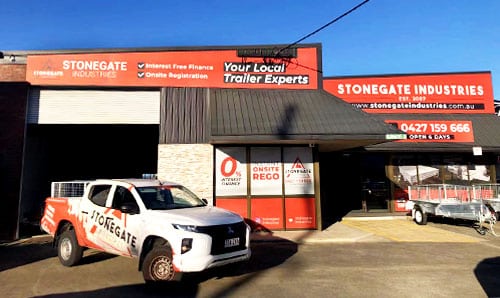 Thanks to Daniel and Joseph. Very friendly and helpful. Love the new trailer!
Hi my name is Steve i picked up my trailer today and was very pleased with the service. Joseph who was very helpful and extremly polite And very knowledgeable about the product. Definitely recommend to friends when needing a trailer. Thanks Joseph you were great awesome. Keep up with the good service.
Daniel and Joseph were absolutely amazing to deal with. Made the whole transaction a breeze and Joseph went over the trailer with me giving me care and maintenance tips on how to keep the trailer in top condition. The trailer itself looks and feels solid and well made and would highly recommend for anyone to go through stone gate if they are in the market for a new trailer.
Daniel and Joseph at Strathpine were fantastic to deal with from start to finish. Very quick turn around on my new 8x5 trailer with 600 cage. Surprisingly the trailer is very quiet on the road for a cage trailer. Very well built also.
Purchased the 12 x 7 flat top trailer...very happy with the trailer and the service. Homer at Molendinar was very helpful, sent all the info required to make my decision. .. Even surprising me with a $200 fuel card bonus promotion that started the night before pickup... excellent product and business to deal with..trailer hooked onto my car and away we went. Recommend you talk to these guys if you are in the market for a trailer...Thanks again.
Had some issues with my trailer was.comtacted immediately by the team at stonegate to have the problem resolved. Thank you for your support.
Joseph and Daniel are awesome. Great customer service. Fantastic trailer, good value for money.
Friendly knowledgeable staff easy purchase solid trailer
The crew at Stonegate industries are always a pleasure to deal with.
BOAT, TINNY & JETSKI TRAILERS FOR SALE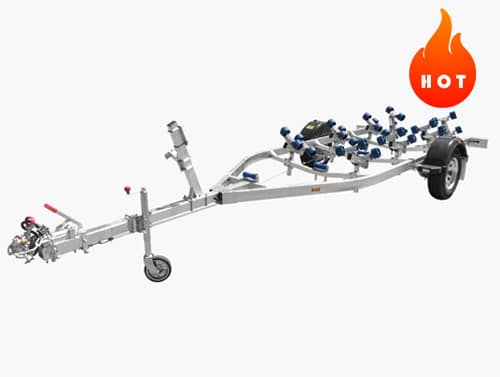 6300 Boat Trailer with Disc Brakes
1400KG ATM | Galvanised | Suits 5.2M – 6.2M Boats | Skids or Wobble Rollers
$65.36

p.w. – 0% Interest* Finance
6500 Tandem Axle Boat Trailer with Disc Brakes
Suits 5.5M – 6.2M Boats | Galvanised | Wobble Rollers
From
$92.28‬

p.w. – 0% Interest* Finance
Hit the Waves thanks to Stonegate Industries
Boat Trailer Brisbane
Are you looking for an effective and durable trailer to safely transport your boat or water pleasure craft? With over 10 years of experience and expertise working in the trailer industry the professionals at Stonegate Industries are boat owners best choice for boat transportation solutions you can rely on.
Seamlessly fabricated from rust-resistant galvanised steel and capable of carrying weights of up to 349kg safely our boat trailers have helped Brisbane residents across the city reach the coast and sail off into the sunset. To gain a deeper knowledge of our salt, and fresh, water-safe boat trailers call us on 07 3800 1283.
Our product range includes: Box Trailers, Tandem Trailers, Boat Trailers, Jet Ski Trailers, Hydraulic Tipper Trailers, Machinery Trailers, Heavy Duty Trailers, Builders Trailers, Fully Enclosed Trailers
Click here to find out our store locations.